Top 4 Best Mac Cleaner Reviews in 2017
Summary
You can read on this post – 2017 Top 4 Best Mac cleaner reviews - to find out what is the best Mac cleaner for your Macbook, iMac or Mac mini to run more smoothly.
MacClean is a wonderful Mac cleaner that made to clean up junk files on your Mac computer. Download it after reading this guide on 2017 top Mac cleaner reviews.
Read this guide in other languages: Français
In fact, even Apple Macs need regular clean up like any other Windows computers. To clean up Mac manually is a laborious task, and it is not nearly enough. That's how some professional Mac cleaner software come. An old Mac can store gigabytes of junk files and which can not only takes up space but also slows your Mac.
In this article, we have rounded up 4 of the best Mac cleaner software in 2017 with their reviews and screenshots for you to speed up your Mac by cleaning up all unnecessary junk files on your device.
4 Best Mac Cleaner
Best Mac Cleaner - MacClean 3
Price: $19.99 (Offers you "60-Days Money Back Guarantee", you can ask a refund if you find it doesn't work well. Get It Now)
MacClean is the best Mac cleaner 2017 for all Mac desktops and laptops. It is mainly for Mac users who want to clean up and free up Mac hard drive with no effort.
Main Features of MacClean
It is fully capable of detecting and removing all types of junk files – Internet Junk, User Junk, System Junk, Development Junk, and Application Junk from Mac.
It wipes out malicious cookies and malware from Mac to keep your Mac safe.
It provides you with 10 useful tools like Duplicates Finder, Old & Large Files Finder, File Eraser, App Uninstaller, and Extension Manager etc.
It works all Macs including MacBook, MacBook Pro, MacBook Air, iMac, Mac mini, Mac Pro, etc.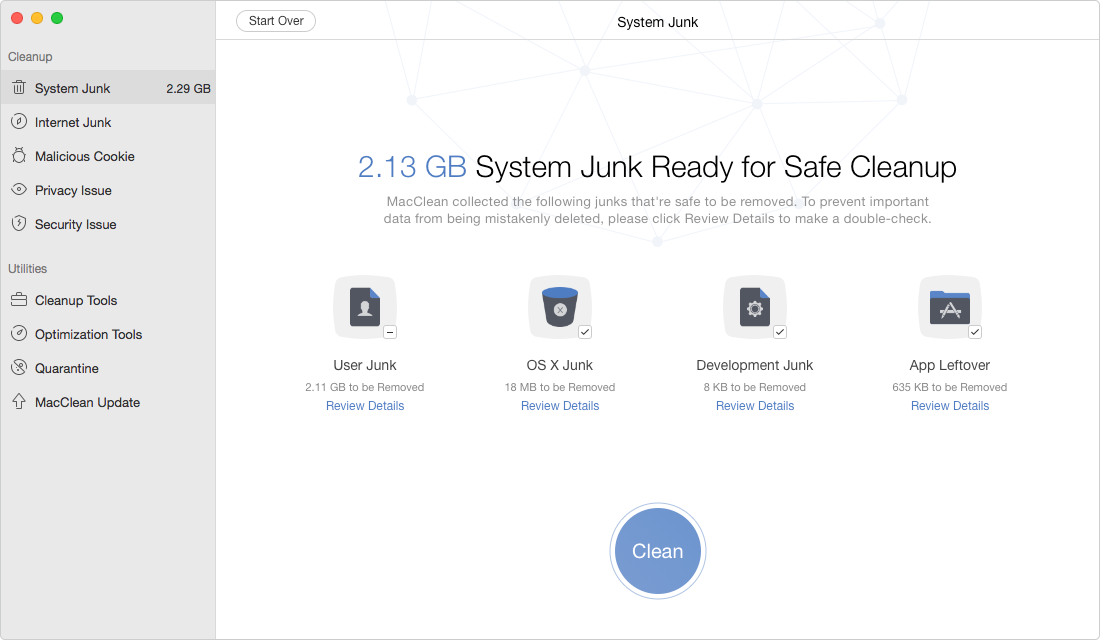 Best Mac Cleaner – MacClean
Related Reading: Download MacClean Now >
Mac Cleaning Software - MacPaw CleanMyMac 3
Price: 39.95$
CleanMyMac 3 as it name expresses, is an easy to manage Mac cleaning software that made to clean and maintain your Mac. There is a free trial but you need to buy it for 39.95$.
Main Features of CleanMyMac 3
It helps clean the junk files from your Mac like user cache files, user log files, system log files, broken preferences, iOS software updates, etc.
It finds out and removes old files from Mac to free up space.
It manages to delete entire applications, including all the extra files.
It empties the trash can on Mac and makes it unrecoverable.
Mac Cleaning Software – CleanMyMac 3
Also Read: 11 Ways to Make Your Mac Faster >
Mac Cleaning Software - Detox My Mac
Price: 24.95$
Detox My Mac is basically the Mac software cleaner. It is designed to clean up junk stored in the storage space on the Mac and makes the memory space free. There is a free trial of Detox My Mac which allows you to scan and remove logs and trashes like user logs, trash bin, etc. And you need to unlock the full version for 24.95$ for more functions.
Main Features of Detox My Mac
It's quite simple and easy to use.
It helps remove only those unused files and documents that clutter your Mac, letting you with a lot of free memory on your Mac.
It removes unused language files for applications and system helping free up more disk space.
It manages to delete unused history files for browsers and applications.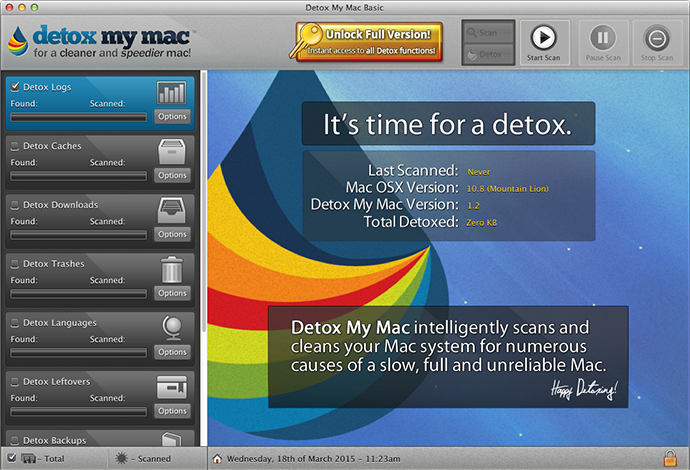 Mac Cleaning Software – Detox My Mac
Mac Cleaning Software - AppZapper
Price: 12.95$ - 79.95$
Removing applications from your Mac is an easy job, however, the leftovers like behind folders and preference files still take hard drive space and generally clutter your system. AppZapper allows you to uninstall application as well as the app left - just drag and drop.
Main Features of AppZapper
It is very easy to use, you can uninstall any app by dragging the app onto AppZapper.
It finds all the extra files left on your Mac, and allows you to remove them in a single click.
It remembers which apps you want to keep safe, and the log tracks all the files you've zapped.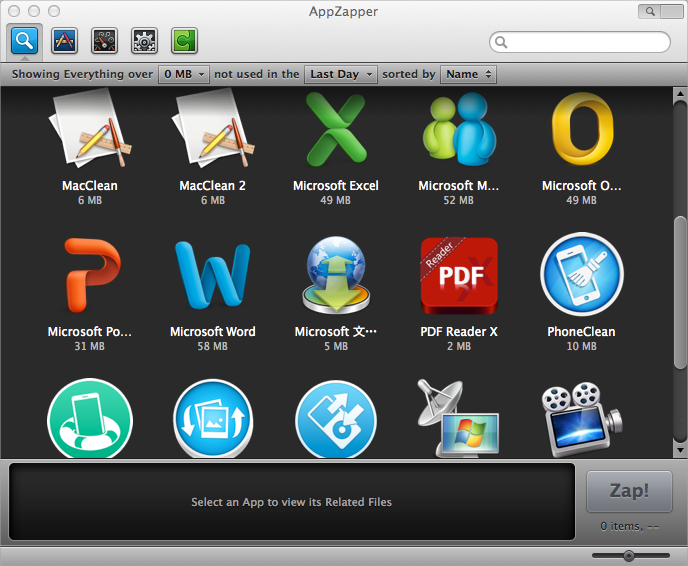 Mac Cleaner Reviews – AppZapper
You May Like: How to Make Mac Faster in Three Methods >
The Bottom Line
If your Mac computer is getting sluggish, that means its time to clean out it with some Mac cleaner. You can choose one from the above mentioned tools. If you have any good ideas about best Mac cleaning software, please share with us in the comment section.
Top Posts on Cleanup and Speed Up Mac Computer
More Related Articles You May Like
Share Your Thoughts With Us