[Last Update: May 22, 2018]
Normally, when you deal with iOS data migration between iPhone, iPad, iPod touch and PC, Mac, or other external devices, majority of you must firstly turn to iTunes for help. Truly, iTunes is able to provide many ways to manage some kinds of iOS data. But at the same time, iTunes is also becoming less and less helpful, and cannot meet user's demands in many ways, complained by more and more users; And here are:
It would take lots of time during iTunes syncing.
iTunes only supports iOS data transferring from iTunes (or PC/Mac) to iDevices, with syncing feature.
Only purchased songs are allowed to sync to iTunes; iTunes songs syncing to iPhone iPad iPod touch would erase the existed one on iDevice.
Many users cannot operate it intuitively (poor operability).
Many iTunes errors occur during operation, such as can not synchronize, can not back up, iTunes error 14, iTunes Library.itl cannot be read, etc.
So when iTunes cannot satisfy your needs, you look for another alternative tool to complete your job, and you find the third-party application - AnyTrans. Although it is much easier than iTunes to use, and capable of get all of your jobs done, without such iTunes shortcomings mentioned above, you are still worrying about "Is AnyTrans safe?" "Is AnyTrans virus, or with virus?" "Is AnyTrans safe to use on my computer?" "Is AnyTrans legit?".
So to help you put your all worries away, we will show every details about AnyTrans, such as its safety, its reputation, how other users think about it, etc. in the following content.
Part 1. Basic Information about AnyTrans and Its Designing Company Part 2. Reviews of AnyTrans Part 3. Guarantee from AnyTrans Part 4. Customer Service from AnyTrans Part 5. The Amount of Users Benefiting from AnyTrans
Part 1. Basic Information about AnyTrans and Its Designing Company
1. What is AnyTrans
In summary, AnyTrans® for iOS is a professional iTunes alternative application to help iPhone iPad iPod touch data transfer, manage, and back up. With it, you can back up iOS data to iTunes, transfer iOS data between iDevices, between iDevice and computer, between iDevice and iCloud, view and export iTunes and iCloud backup files, etc.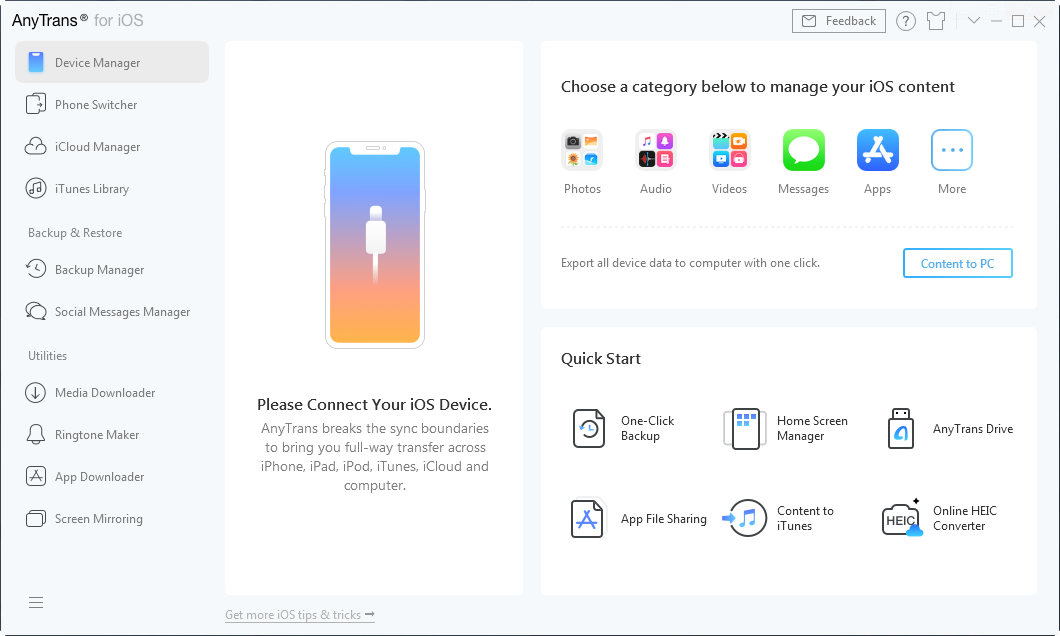 2. What Are Differences Between AnyTrans and iTunes
Even though AnyTrans and iTunes both major in iOS data managing, AnyTrans for iOS has its many outstanding features beating iTunes;
1. Compared to iTunes only supporting transferring from iTunes to iPhone iPad iPod touch, with syncing, AnyTrans not just supports from iTunes (computer) to iDevice, but from iDevice to iTunes/PC/Mac, from iDevice to iDevice, from iDevice to iCloud, from Android to iDevice, etc.
2. AnyTrans enables you to selectively choosing data types and items with previewing, to truly realize transferring what you really need.
3. View and extract iTunes and iCloud backup files.
4. Supports all kinds of data types: podcast, voice memo, memo, message, contact, calendar, Safari bookmarks and history, photos, iBook, video files, app, ringtones, etc., some of which are not included in iTunes (Note: iTunes 12.7 has remove App and Tone tabs.)
5. During and after transferring, there would be no data loss, or erasing. Etc.
3. How is AnyTrans Operability
AnyTrans has a very simple interface. It is pretty easy to use, no matter whether you are beginners or not. But, how do you use it concretely? We have prepared for a detailed guide to help you. Check it here.
4. About the Designing Company
AnyTrans is designed by iMobie Inc. iMobie was established on 2011, located at Tianfu Software Park, Chengdu, China. The company's name is inspired by I'M Optimistic, Brave, Independent & Efficient, which represents the main characters of this young, passionate and promising team.
Since its founding, we focus on developing iPhone, iPod, iPad content management, iOS data recovery and iPhone/Mac maintenance utility software. We believe that all our efforts are worthwhile since millions of users have been served by iMobie products and services.
Part 2. Reviews of AnyTrans
Since its release, AnyTrans has won numerous prizes and awards, such as the Vector Progress Awards Utility Division Awards. We have built our position as an iOS device data management software among users and agents. Here list some of all prizes, as a strong and powerful proving that AnyTrans is safe and not virus, or with virus.
1. Examples of Awards
Aug. 22, 2013 - 20th Nominee at the Vector Prorenge Awards Utilities Division
Jan. 30, 2014 - The 21st Vector ProRegi Awards iPhone category award (AnyTrans for Mac is Mac section)
Jan. 22, 2015 - nominated for Vector Prorenge Award
Feb. 11, 2016 - The 25th Vector Proletion Grand Prize
2. International Certification
Not just many awards winning, AnyTrans also get permissions and certifications internationally, which are also the evidences that AnyTrans is safe, and not virus, or with virus.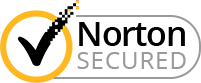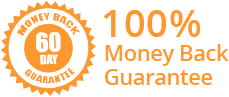 3. Reviews from Authoritative Media
We know that many users more concern about its reputation from media, when getting a product. So how do the authoritative media say about AnyTrans?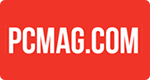 "A file manager for iOS devices that has an integrated downloader supporting 900 sites, including YouTube and Facebook; it'll transfer the videos to the iPhone for you over the USB cable." - PCMAG Team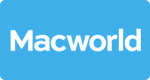 "This is the best option if you don't have a copy of the iPhone content on a Mac. You can now sync them with your iPhone without worrying about the tracks being erased from the iPhone and lost." - Macworld Team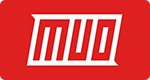 "If you want to transfer more than audio, try AnyTrans. It has an iTunes backup tool and can sync photos and text as well as your music." - MakeUseOf Team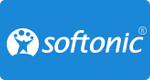 "All of the main options are clearly laid out, and even those with little computer experience will have no problem manually importing and exporting files." - Softonic Team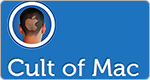 "It operates as a simple but effective two-way syncing station for any iOS device, including providing access to your data and backups stored on iTunes." - Cult Of Mac Team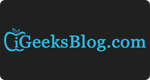 "In fact, to call it an 'alternative' is doing grave injustice to the software. It's much better, simpler, faster and cooler than iTunes in almost every way." - iGeeksBlog
4. User's Feedback
Only media reviews probably cannot still eliminate your worries about AnyTrans' safety, so we also list some of our user's feedback to prove that AnyTrans is safe, and not virus. Check what they have said after using it now!
It's exactly what I need. All the app settings, game progress, scores and more are transferred to my new iPod directly. - Tim
iMobie AnyTrans is the very program offering iPhone, iPad and iPod management all in one program. Now you can put music, movies, apps and any other type of entertainment file directly on your Apple devices, including iPhone 5s, iPad air and all Apple iDevices made since the original iPod, iPhone and iPad. - Edwardson
Great! I transferred all the songs from my iPhone back to computer easily. Much better than iTunes! - Robin
I was so glad I discovered this app because I often transfer app data after clean-restoring my device (I do it after every major update to improve performance). Previously, I had to perform this tedious process manually using iPhone Backup Extractor and iExplorer, but not anymore! - itsfree
AnyTrans help convert all incompatible media formats to iOS device format with advanced trans-coding engine. In addition, it also can automatically optimize the video and audio quality to device requirement. - TnT
Part 3. Guarantee from AnyTrans
When AnyTrans is totally new to you, we definitely understand your doubt and worries. You probably have or see such thoughts, on the Internet;
1. Is AnyTrans safe? Does it have virus?
2. Is AnyTrans officially recognized by Apple? Because I hate not using it after I spend much money.
3. Is AnyTrans reputation good or bad?
4. Is AnyTrans scam software? Or is this company a scam one?
5. Is imobie.com safe? Is it dangerous? Etc.
If you still have such worries, you can keep reading the following words.
1. AnyTrans Is Not Virus, or with Virus
AnyTrans has been known as a safe and stable software for long time. The world-class certification authority - Norton has certified it to 100% guarantee that AnyTrans is totally free from virus. Besides, Norton authentication also means the website 100% clean, without any advertisement, spyware, malware, virus.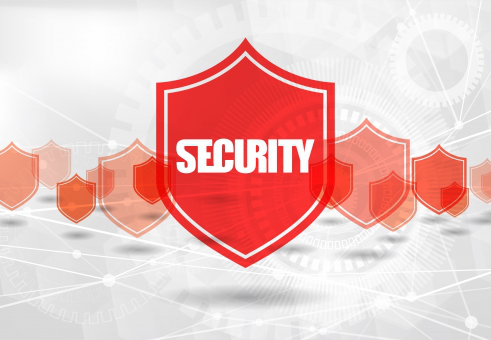 2. AnyTrans Guarantee Safe Payment, And No Credit Card Information Stealing
All online orders and payment are protected by McAfee SECURE. All data exchanged during the payment process is SSL-secured. There are no personal information leaking, and credit card information would be in 100% safe.
Part 4. Best Customer Service from AnyTrans
Besides its powerful functions, we also offer you the best customer service policy for you:
24/7/365 customer service is here for you at all times.
7-day Free Trial.
Refunds by 60 days 100% money-back guarantee.
Free Life-time Upgrading.
Get an E-book, covers 100+ useful tips to better use iPhone, iTunes, iCloud and more.
Part 5. The Amount of Users Benefiting from AnyTrans
Since its launching, AnyTrans has help more and more users solving their problems, receiving much appraising and reputation. By May 2017, there have been over 16 million people downloading and using AnyTrans, to make iOS life better. In the future, we will keep working hard on more practical features to make iPhone/iPad/iPod touch life easier.
How about try it by yourself? Click Download Now button to download it on your computer, you will get the 7 day free trial version. And if you want to enjoy all functions of AnyTrans, please click Get It Now button.
The Bottom Line
These are all words for "Is AnyTrans safe", "Is AnyTrans virus", "Is AnyTrans safe for Mac/PC" and "Is AnyTrans legit". Base on these facts, there is no doubt that AnyTrans is a 100% safe iTunes alternative application, without any virus. So why not download it for a trial now or get an AnyTrans license code? If you have some other questions about AnyTrans, like how much is AnyTrans, you can contact us via , and we will answer you as soon as possible.